BOARD PRESIDENT
White Eagle Medicine Woman
White Eagle Medicine Woman's (Suraj Holzwarth) adventurous life began early, when at the age of 19 she moved to Alaska and became the youngest woman to climb Denali, North America's highest peak. With a deep love for the earth, she spent most of her early years in the wilds and guided wilderness expeditions throughout the world for over twenty years.
Read more
In the late 90's she received a vision in dreams with indigenous Grandmothers to create the world's largest healing drum. Beginning in 2000 and taking over a year to construct, White Eagle and the multicultural Alaskan community built the seven-foot, crystal inlaid GrandMother Drum. In 2001, White Eagle and Grandmother Drum were launched on their first of many World Peace Tours inspiring unity, peace and "drumming up" awareness of earth sustainable projects with the theme " The Heartbeat of One Family, One Earth.
White Eagle is the founding director and Drum keeper of the GrandMother Drum International Peace Project and the 501c3 non-profit Whirling Rainbow Foundation. She is internationally known as a shamanic healer, seer, trance-medium, author, speaker, teacher, ceremonial and performance artist of Native American and European ancestry. She has traveled over a million miles touching a million people in 20 countries promoting unity, peace, tribal reconciliation, and earth sustainability. As a singer, chantress and world musician, White Eagle's voice has a primal and mesmerizing quality, penetrating to the very heart and soul of our indigenous connection with each other and the earth. Her CDs include "Journey of the Heart", "Songlines of the Soul", "Living Waters of Grace" and the newly released double CD, "Holy Ground". She is a master drum maker having made more than 5000 hand drums and 50 Community Mother Drums (3 feet crystal inlaid drums).
White Eagle is also the director and co-producer of the documentary film "GrandMother Drum: Awakening the Global Heart", selected as the Top 20 Spiritual Films at the Tel Aviv Spirit Film Festival in 2008. In 2010 and 2012, the "Traveling Song", and "Birthing Chant" respectively won the "Alaska Song of the Year" in the World Music Category. She is the author of "The Magic Bundle" children's book, and "Songs of A New Earth" songbook as well as the director of the Rainbow Fire Mystery School, operating month long shamanic schools in Alaska, Hawaii and Peru. Her extensive spiritual teachings are found in the "Language of One" and the "Heart of One" books and online courses. In 2013, White Eagle launched the Global Blue Flame Planetary Grid ceremony, activating and renewing the earth's grid in a one day ceremony annually with 62 trained groups worldwide.
Renamed by her tour staff, "Indiana Jane" for her utter perseverance to fund and travel the 7ft thundering symbol of the heartbeat of love globally, White Eagle has certainly "traveled to the beat of a different drummer," placing herself in the midst of countless social, racial tribal and political conflicts, environmental crisis' and personal loss to sound the urgent call in awakening the heart of humanity. She has been honored to be initiated by many indigenous Elders and has been passed many of their ancient medicine bundles and global responsibilities. As a mother of two beautiful children and a total lover of humanity, White Eagle feels passionate that humanity can only move forward through positive prayerful activism focusing on the highest good of all and has often been referred to as the "Mother of the Rainbow Nation."
BOARD VICE PRESIDENT
Michaela Ashaneya Baumgartner, MA
Michaela Ashaneya Baumgartner is an international Healer, Trance-Medium, Writer, Performance, Visual & Ceremonial Artist. She serves as Tour Manager, Program Coordinator and honorary Board Member for the Whirling Rainbow Foundation.
Read more
As a Cultural Arts Teacher and Drum Keeper of the 3 foot, crystal-inlaid Community Mother Drum "Amazon Queen", she also tours internationally on her own. Her flute music is included in the newly released "Holy Ground" CD.
Born in Austria, Michaela trained throughout her childhood and teenage years in flute and dance, theater and radio. Her love for literature, philosophy, the arts and journalism determined her studies after High School and she graduated from the University of Vienna, Austria, with a Master's Degree in German Philology and Communication Sciences & Media Studies in 2004. Her thesis about "Thunderstorm Literature in the 18th Century" was published. She then graduated from a certified training at the Upper Austrian Journalist Academy and started her career as a political journalist. She was known for her courageous and critical voice for political, social and environmental justice. As a young woman, she held her ground in the heat of political conflict and threats in a traditionally male-dominated field.
In 2009, a series of initiations began for Michaela that would change her life forever. Within a year, her long-term relationship broke up and she faced a severe heart inflammation. She began to question her path and search for her true mission. In the same year, she quit her high adrenaline career as a journalist and moved to Canada to work on a Guest Ranch with 20 sled dogs. In Canada her initiations intensified when she lost all of her belongings in a cable-fire in her van, and a month later, her only 19-year old brother died in a tragic car accident in Austria. His death was her ultimate heartbreak and became a huge turning point. To navigate her loss, Michaela went on a healing quest, traveling 20,000 miles alone in a 20-year old car across West Canada and Alaska. The wild land and animals began to mend her soul and taught her to come home to her own authentic nature. The inner breakthrough happened when she had her first communication from her brother in the Spirit World. As she broke through the illusions of death and separation, she began to make her greatest wound her greatest gift. The ability to commune with the invisible world set her on her true soul's calling. By the end of her 7 months journey, she met White Eagle Medicine Woman in Alaska and was intrigued by her global peace, healing and sustainability work.
Returning to Austria, Michaela then worked with special needs children, graduated from her certified training in the Australian healing method, the "Bowen Technique", and started to treat clients. She self-published "Rainbow Land – A Journey To Myself", a German book about her transformational journey and gave a public photo-show of her voyage.
In 2011, she followed her inner guidance to attend the Whirling Rainbow Foundation's Shamanic Program in Peru and there found a truly aligned spiritual path. Michaela began the foundation's 4 year Rainbow Path Apprenticeship Program. Over these 4 years, she was a full-time volunteer, toured 14 countries with the GrandMother Drum Ensemble and also traveled alone as a Community Mother Drum Keeper, teaching and being initiated by indigenous Elders across the world. She served as a Healer, Performance Artist, Tour Manager, Program Coordinator, Drum Maker, Photographer, German Translator, Editor, Host and Board Member. In 2015, Michaela graduated from the foundation's "Master Program of the Shamanic Arts" and has now joined the staff.
BOARD SECRETARY/ TREASURER
Sharon " Sage" Emery
Sharon "Sage" Emery is a Licensed Marriage and Family Therapist in private practice in Eugene Oregon for the past 20 years. She teaches mind, body, and spirit classes internationally, teaching in England, Scotland, Poland, Israel, Australia, and New Zealand.
Read more
Sage has been on her spiritual path for 32 years. She began in her early twenties studying Hinduism in an ashram for 10 years. Sage then expanded her soul work by studying and practicing shamanism for 25 years and by being a student and teacher of Process Oriented Psychology with her partner, Gary Reiss for 15 years. Sage began working with The Whirling Rainbow Foundation as a student of the Rainbow Fire Mystery School's first "Language of One" online program in 2006 followed by the two-week intensive "Sounding the Crown with Rainbow Fire". Since 2006 she has faithfully devoted herself to the Language of One" Grandfather Teachings and "The Heart of One" Grandmother teachings, taking all courses as they came forward. In 2013 she attended the Rainbow Fire Mystery School's 18 day shamanic training in the Sacred Valley of Peru. Along with these extensive wisdom teachings and initiations, Sage brings with her the Ascended Master Teachings. She was invited by Ascended Master Kathumi to be a Golden Temple Teacher.
Sage's passion and devotion to her spiritual development has lead her on a journey of learning from many sacred different paths and she loves to share and teach all the spiritual knowledge and wisdom she has gathered. She is a code carrier and has a calling to assist humanity in their ascension and a deep passion to bring activation and healing along the grids of Mother Earth. Her sincerest desire and focus in this life is to reawaken the power of the Divine Mother within herself and on Earth and to anchor these energies with the guidance and help of the Awakened Ones in the Higher Realms who are leading all of us home to our divine nature. She is honored and thrilled to bring her experience and gifts to The Whirling Rainbow Foundation's Board of Directors.
"You're a light unto the world Suraj
Keep on keeping on!"- Barbara Borden, California
"I rarely met people that touched me so much and that I would call sisters. I would love to travel with you and Grandmother Drum across the world. I appreciate, respect and admire your paths, your love radiates far and wide. Thank you for all you are doing. May God bless you all and protect you.  I am so thankful that I met all of you and you healed my heart."  – Johanna Madlmayr, Austria
"Sending aloha blessings to one of the most wise and inspiring women on this planet. Many MAHALOS for all you are and all you do xo"
-Tiki DeGenaro, Executive Director, Kalani Oceanside Retreat Center, Hawaii
---
The Global Advisory Board all share a common passion and vision for global peace, tribal unity and Earth sustainability.
Anne Lossing : Guatemala Host and Advisor
Almost 15 years ago, I decided to fulfill my dream of living in a place with palm trees and thatched huts with dirt floors, and I packed up the Toyota 4-Runner with my youngest son, Bryan (10 years old at the time), our dog, Bru and all our camping gear and left Calgary, Alberta for "someplace" in Guatemala. It didn't take long for us to discover this hidden paradise. The day of our arrival in El Remate, I met Enrique, a doctor from Guatemala City, and we immediately realized that we both had the same idea for social development here in the village. Within a month we had opened the first free community clinic and the rest is history ."Project Ix-canaan". http://ixcanaan.com/

Aumrak Sapper: Guatemala Host, Mayan Priestess, and Advisor
Born in Guatemala, Aumrak received initiations from five Mayan Elders and has held ceremonies in Mexico, Belize, Guatemala, Honduras, France, Germany, and in nine States in the USA, as well as Canada. Aumrak holds Degrees in Transpersonal Psychotherapy and Pedagogy from Padagogishe Akademie des Bundes of the University of Graz, Austria, as well as numerous teaching degrees earned in Canada. For several years she has worked as a freelance journalist in radio, TV and magazines. AumRak is an internationally acclaimed public speaker, curandera (Medicine Woman), transpersonal psychotherapist and ceremonialist, who works widely throughout North, Central, and South America, as well as Europe and Mexico. http://aumrakshaman.blogspot.com/
Barry Goldstein's Sacred Music Advisor
musical experience spans many styles and genres from Co-Producing the Grammy Award winning track " 69 Freedom special with Les Paul for Best Rock Instrumental in 2005, to providing ambient music for Shirley McClain. Barry believes strongly in the healing aspects of music and is a translator of Sacred Sound and Inspirational Song. He is a musician whose passion is sharing music, or as he calls it, "The Universal Language of Love" to assist in improving quality of life on an individual and global level.
Website:
www.barrygoldsteinmusic.com
Email:
info@barrygoldsteinmusic.com
Brad Swenson: WRF Filmmaker and Producer.
Brad J. Swenson is Crooked Pictures Chief Executive Officer. Mr. Swenson has 20 years working as a professional in the film industry. From 1998 till 2003, Swenson was the International Product Manager for FAST Multimedia AG and Pinnacle Systems Inc. Swenson was a part of the team that developed the professional editing system blue, later sold as AVID Liquid. Mr. Swenson is also a multiple award winning filmmaker, editing such documentaries as Tibet on the Edge of Change. Brad edited and produced the documentary film Grandmother Drum Awakening the Global Heart featured as one of the top spiritual films of 2008 a the Tel Aviv Spirit Film Festival.
http://www.crookedpictures.com
Catherine Thundercloud Nicholas: Massage-Polarity Therapist and Teacher
Catherine has been practicing for more than 20 years. Her work has taken her all across the state of Alaska from Kodiak, Nome, Cooper Landing, Homer and Anchorage and throughout the United States. She has performed more than eight thousand treatments in these communities. She has also taught Polarity Therapy and Massage at the University of Alaska's Northwest Campus in Nome as well as lecturing for the State of Alaska Education System and The Center for Wellness Massage School in Albany, New York.
DaVid, Physician
: – California Host and International Advisor
Human Ecologist – Artist
Medical Director – The S F Medical Research Foundation
Founder – The Light Party
Director- The Global Peace Foundation
Diane Dunn: Peru Host and Cultural Advisor.
Author of "CUSCO: The Gateway to Inner Wisdom", and "CUSCO II: The Magic of the Munay-Ki – A love story", is a healer and master in the Andean Spiritual tradition. She is originally from New York and after a career in theatre, she attended Union Theological Seminary. In the 1990s she worked in South Africa just after the liberation of Nelson Mandela developing an outreach program for homeless and unemployed people in downtown Johannesburg, where she lead a weekly support group and healing circle. In 2000 she moved to Peru where she built Paz y Luz (Peace and Light) Guest, Healing and Conference Center in Cusco's Sacred Valley. www. PazYLuz.com
Jaentra Green Gardener: CMT. M.A. Global Outreach Advisor
Diagnosed in 1977 with multiple sclerosis, Jaentra left no stone unturned in exploring any method that might help her overcome that illness. After learning from experts from all over the globe, she and a group of leaders created Three Heart Balancing Method. This open source group knows that humans are in the grip of an evolutionary imperative. This group formed a network so that anyone who asks can receive a healing. For over 35 years Jaentra put hands on and remotely worked with hundreds of people and trained many. Jaentra is a contributing writer for OM Magazine and hosts Healing Journeys Radio Show at http://a2zen.fm/. http://www.healinghandsnetwork.org/, http://www.instanthealing.info/
John Roberts, Australian Aboriginal Advisor,
Australia. Bundjalung Elder and Knowledge Holder, Byron Bay
Reynolds Kamakawiwoole: Hawaiian Elder and Advisor
Jim Channon Community Drum Keeper, Hawaii, Visionary, Advisor
is billed as America's first "corporate shaman," and is the originator of the popular concept of "corporate visioning," but he's also got the chops – and the credentials – to be taken very, very seriously, having worked as a consultant for ten of the world's hundred largest companies, and as lead futurist and educational technologist for the U.S. Army. His theatrical presentation marking the opening of the three day seminar was well received by the energized, if mildly astonished, audience of 250 business people from around the world, most of whom looked more like Men's Warehouse customers than seekers of aboriginal wisdom.
http://www.jimchannon.com
.
http://arcturus.org
Lissy Urteaga Co-Founder & Services Manager, Delpin Amazon Cruises, Peru
Cultural Advisor Lissy is blessed with unlimited creativity, imagination for details and a natural ability to make guests feel at home. With a background in art, interior design and extensive international travel experience, Lissy, together with her husband and business partner Aldo, adds just the right combination of exclusivity and charm to cruising on the Amazon on board the Delphin I & Delpin II.
Marshall Jack "Golden Eagle"
Ceremonial Advisor and Healer is a member of the Washoe Tribe of California and Nevada. He is affiliated with the Southern Paiute and Central Miwok Tribes. Family history includes grandparents who were medicine people and healers. Marshall is one of the few medicine persons who carry original teachings passed down through many generations of ancestors. Marshall has trained extensively under spiritual and medicine Elders from the Washoe, Shoshone, Paiute and Miwok Nations since 1960. http://goldennec.com http://www.waterwheelceremony.com
Maureen Moss: Global Meditation Outreach and Spiritual Advisor
For three decades, Maureen has been a catalyst for humanity's shift from human nature to Divine nature, through both the spoken word and the written word. She has done so, in part, through the medium of worldwide radio, as the President of The World Puja Network, as a four-time award-winning author, and as a global teacher of New World consciousness. She has been called, "a thousand pounds of spiritual dynamite" in the book Living an Uncommon Life by John St. Augustine sharing company in this book with Christopher Reeve, Oprah Winfrey, and John Denver. Dr. Jean Houston calls her a "Universal Instigator." www.maureenmoss.com www.worldpuja.org
Namah (Noga Meir) Community Drum Keeper, Peru School Advisor
Munay Ki Initiator; WRF Community Mother Drum Keeper of " Thunderbird Drum" for Peru and Poland, She is currently living in Peru being trained as a Curandera. She has completed Rainbow Fire Mystery School in Hawaii and Peru as well as the Heart of One and Language of One online program. Namah participated with the Grandmother Drum's Tours in Israel, Hawaii, Vancouver Islands and Peru.
Yolanda Martinez, Singer Songwriter, DrumMaker Authentic Apache Native American hand made drums and Music by Yolanda. Yolanda is a NATIVE AMERICAN MUSIC AWARD WINNER/BEST FEMALE ARTIST 2005, and has been making drums since 1987. She uses #1 grade hides of Elk, Deer, Cow and Buffalo for quality and makes hand drums as well as Pow Wow/Ceremonial Drums. Her drums are known from coast to coast and throughout Europe for their wonderful deep felt resonating voice. Yolanda's Music consists of Drumming & Chanting, Contemporary Native American, Country, Latin, and Folk Recordings that she sells. Her Drumming and Chants CD's help you learn different beats, rhythms and songs. Yolanda is Apache and Mexican decent from So. New Mexico. http://yolandasdrums.com/ YDRUMS@aol.com
Timna El Sharon: Israel GMDRUM Tour Director
, Community Drum Keeper and Medicine Woman is a medicine woman, practicing Native American medicine for the past fourteen years. She trained with a Navajo medicine woman and has been receiving communications and guidance through visions and dreams, from the spirits of the animals, the four directions of the 'Medicine Wheel" and the Elders throughout the years. She leads personal and group medicine wheel rituals in Israel and her vision is to walk these rituals all over the world. These are rituals of unity, healing and equilibrium that promote peace, positive communication and harmony among those who seek it. In walking her own unique path, Timna guides, mediates and heals using the great power of Native America. She is a WRF Community Mother Drum Keeper of "Nanawachi" Drum."
twoteam8@gmail.com
Winddaughter: Grandmother Pipe Carrier, Medicine Woman.
Sacred Ceremonial Advisor Wind Daughter is the adopted daughter of BearHeart, a Muskogee Creek elder. Among her many duties, Wind Daughter has pledged to Spirit to act as Keeper of the Beta Star Bundle and Caretaker of the Black Lodge and its altars. In addition, she serves The Panther Lodge Medicine Society as its Medicine Chief, following in the steps of the late Sun Bear and Wabun Wind. After many years of teaching independently, Wind Daughter founded her own spiritually oriented organization, West Winds, in 1992. In 2006, Wind Daughter found a home for West Winds and The Bear Tribe Medicine Society in Arkansas.
Since beginning her journey with her gift of song many years ago, Wind Daughter has built a program of experiential workshops and retreats to facilitate others in renewing their relationship with Mother Earth, and to reach within themselves to sustain their spirits. As a trained ceremonialist, Wind Daughter works with regional circles and groups, as well as national events, to assist others in the path of healing. Wind Daughter facilitates an entire range of women's teachings, as practiced in the West Winds Women's Gatherings and workshops. http://www.winddaughterwestwinds.com
Doug Koester, Doug believes that humanity will once again find its love for itself and all life. After growing up near Chicago and earning a Bachelors of Science degree in Environmental Health, Doug decided to join the Peace Corps. He lived and worked with the people of Chad, Africa for over two years. This experience increased his already strong connection and respect for Africans and indigenous peoples everywhere…Upon returning to the US he moved to Nome, Alaska where he worked with and learned from the Alaskan Natives as an Environmental Health Specialist.
Presently, Doug strives to integrate the practical wisdom of indigenous peoples everywhere into my daily life. He lives in beautiful Homer, Alaska where his spirit benefits from the purity of the Alaskan wilderness and the many plants and animals that surround him. Currently Doug works for a non profit as a coordinator of "Peer Educators". He teaches in schools and does presentations throughout Alaska on sexual wellness, resiliency, and healthy relationships. At the moment his creative outlets include: Raising 2 boys, drumming, gardening and adventuring on Mother Earth. Doug is leading in finding and securing our Homer based Whirling Rainbow Center and land. He is also helping plan and organize local events and helping to organize and inspire youth to be a part of this vision.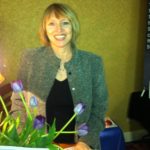 Dawn Kelly has served on numerous Boards expanding the offerings of Anchorage's spiritual and metaphysical groups since the 80's including The Anchorage Center for Spiritual Living and most recently for the A.T.O.M Center ( Ancient Teachings of Masters ) . Dawn is a passionate promoter and supporter of metaphysical events, workshops, conferences and global ceremonies throughout Alaska and across the world. In 2000, she organized the Anchorage Inner Light Conference and invited the Grandmother Drum to open the conference as her first public appearance.
Dawn has also participated and promoted numerous events, classes, workshops and ceremonies of the Whirling Rainbow Foundation and Grandmother Drum International Peace Project and is a Blue Flame Planetary Grid Point Leader for the foundations annual Blue Flame Global Ceremony.
In her search for personal wisdom and truth, Dawn has studied extensively and traveled globally. She studied oriental medicine, including acupressure, chi gong, tai chi, and sword. She holds a license in Massage Therapy, Healing Touch, Hypnosis, and Medical Qi Gong.
Her life experiences have included careers in the art business, restaurant ownership, family entertainment facilities, rental and real estate markets.
Many of her life inspirations and philosophy can be found in her book, "One Woman's Journey-Life's Inspiration through the Spirit of the Sword."
Dawn is a woman with diverse knowledge, skills and abilities and who "gets things done" and we are honored to have her on our global team of advisors.
"I rarely met people that touched me so much and that I would call family. I would love to travel with you and Grandmother Drum across the world. I appreciate, respect and admire your paths, your love radiates far and wide. Thank you for all you are doing. May God bless you all and protect you.  I am so thankful that I met all of you and you healed my heart."  – Johanna Madlmayr, Austria
"Thank you…. The work you all do is amazing!" -Adam, Ohio